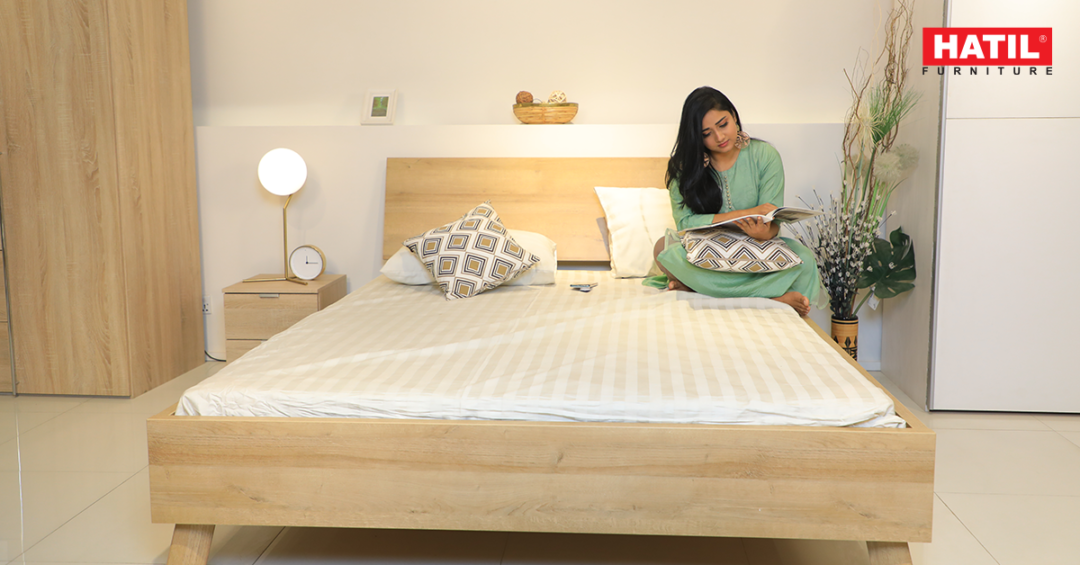 Why SmartFit Furniture is Good for Minimalist People
Minimalism has become a popular practice in recent years. When you live as a minimalist, you strive to only use things that serve a purpose. It's about living simply and having only what you need to go about your daily life. For instance, some people may start a no-spend challenge or only fill their home with items they absolutely need within a budget. Not only could you save money, but you can also save time on cleaning and organizing.
Why is minimalism a growing trend?
Minimalism impacts the way we save and spend money. We choose improvising over accumulation, generosity over greed, quality over quantity and experiences over things, all in an effort to use our resources with greater intention.  Some people choose minimalism for the environment. They are shifting into minimalism in an effort to reduce consumption and produce less waste. A large number of people in the western world are dedicated to a minimalist lifestyle. However, with the increase of space insufficiency issues in cities, people of our country are picking up this trend as a strategy to utilize their space and money.
How does SmartFit Furniture go with minimalism?
SmartFit furniture is dedicated to be used for multiple purposes, meaning to save more space and money. As people living in the cities face spacing issues and struggling to fit furniture into their apartments, Hatil came up with this smart solution. Using SmartFit furniture will not only help them lead an efficient lifestyle but also embrace minimalism.
Let us look into some SmartFit Furniture and why they are good for minimalist people.
Multipurpose Reading Table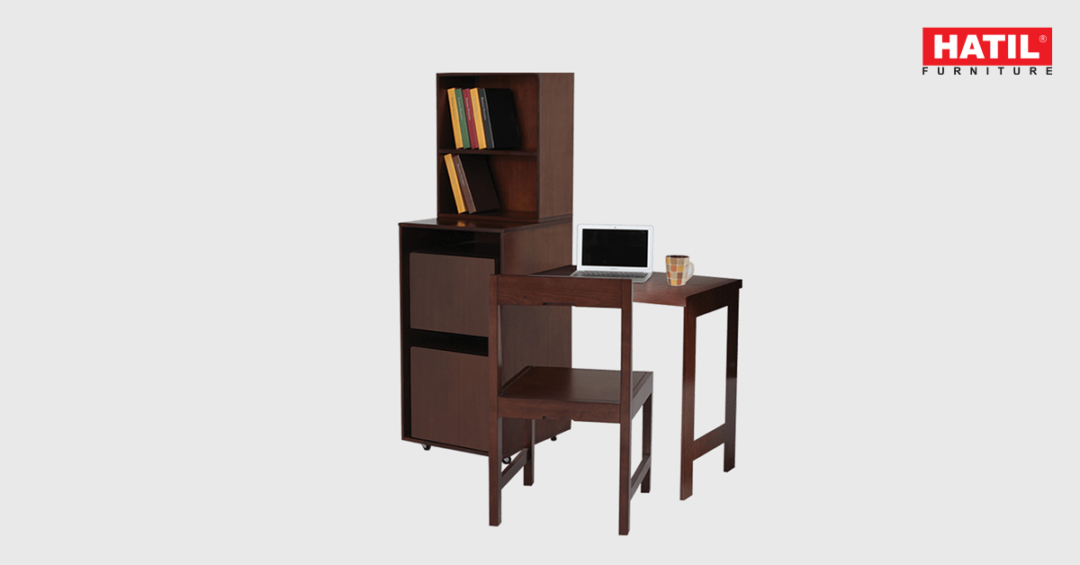 Dennis-101 & Olivia-101-Set serves purpose of three
This has to be our most favorite pick from the SmartFit furniture collection. Dennis-101 & Olivia-101-Set is a combo made with a file rack, a drawer unit, a reading table, and a chair and comes at an affordable price. In this set, you get all the furniture you need for your reading room. Its multipurpose function will save you from spending money for a separate drawer unit, chair and table. It will fit in any corner of your room and you can use this furniture in multiple ways with simple adjustments. This set of furniture will be perfect for your home office or even for your kid's study area.
Sofa Cum Bed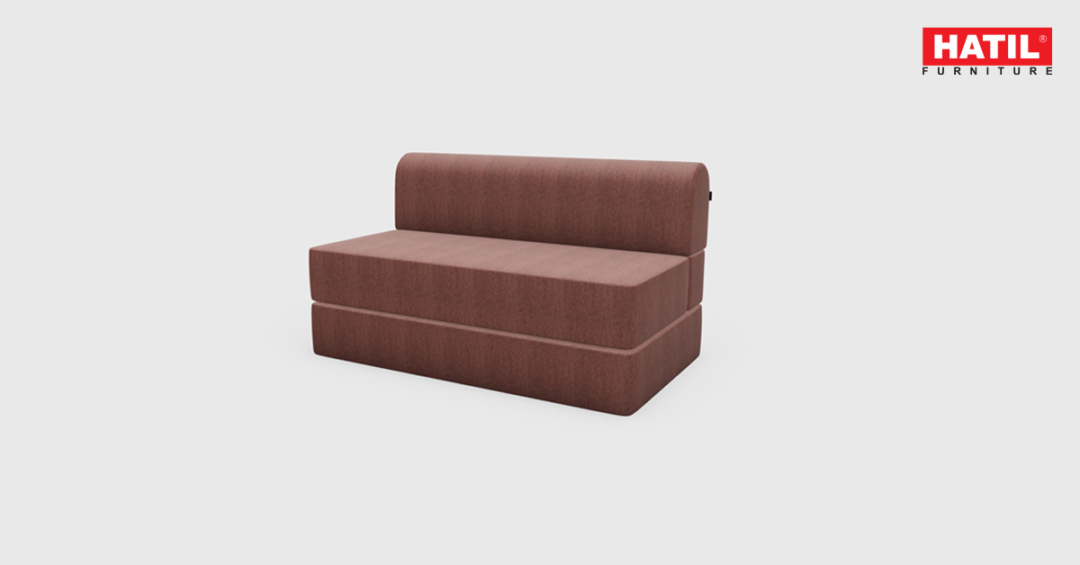 Theremin-303 is a sofa which can be turned into a makeshift bed
A sofa that serves the purpose of a bed sounds too good to be true. Theremin-303  is one such seater that allows you to relax, enhance the elegance of your home or office, and entertain guests as well. They are pretty affordable as well. The lower portion of the sofa can be pulled out to give form to a makeshift bed. You can lie down and have a nap on it too to escape from the monotonous surroundings of your bedroom. This piece of furniture would also be ideal for you to watch movies with your friends and family as well.
Multipurpose Chair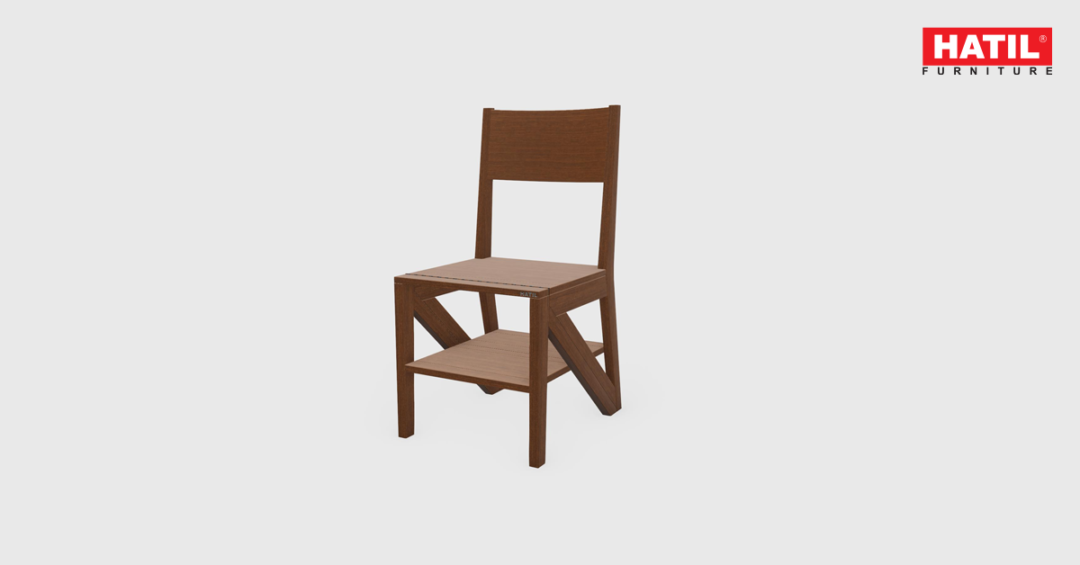 Dunham-101 is chair which also functions as a ladder
Dunham-107 is a multi-purpose step ladder chair. This furniture is not only convenient but also highly functional. A two in one furniture that is not only consistent with tremendous design but also outstanding structure. A brilliant minimal furniture for any home decor that serves both as a chair and a ladder at the same time.
Bed Cum Divan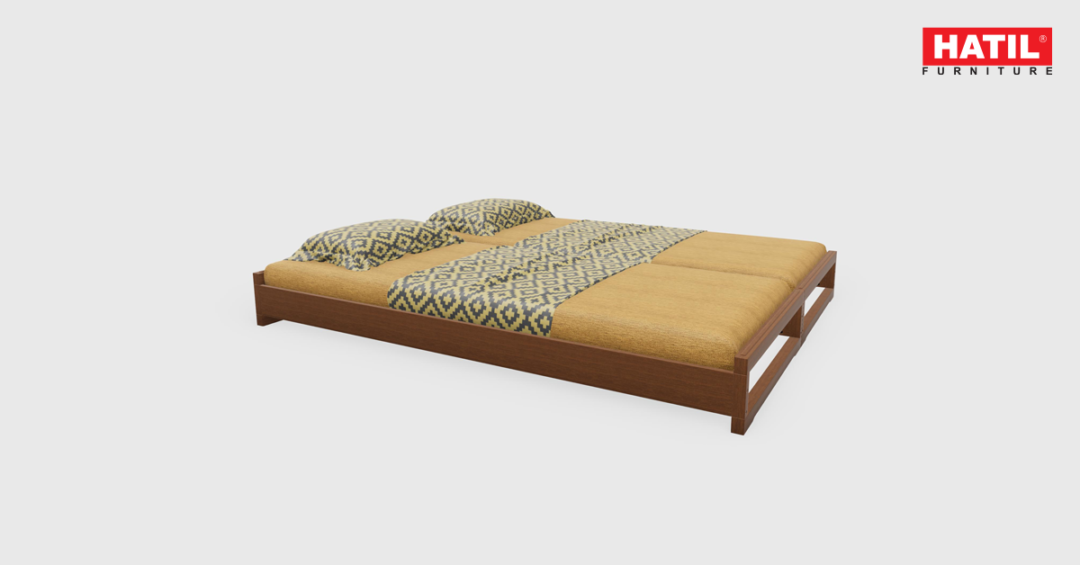 Juvenile-198 could be your favorite multifunctional furniture for having guests over
Juvenile-198 is a bed cum divan set by HATIL which can be used for multifunctional purposes. If you are looking for a versatile option for furniture that can be space-saving as well as can provide extra space for guests, then this is the best option for you. You can assemble this as a divan for your living room and can disassemble and set it up as a bed whenever a guest comes over and extra bedding is needed.
 The reason minimalism is popular is that there are many advantages, options and possibilities. Choosing SmartFit furniture could be your approach to a minimalist lifestyle. So, what are you waiting for?