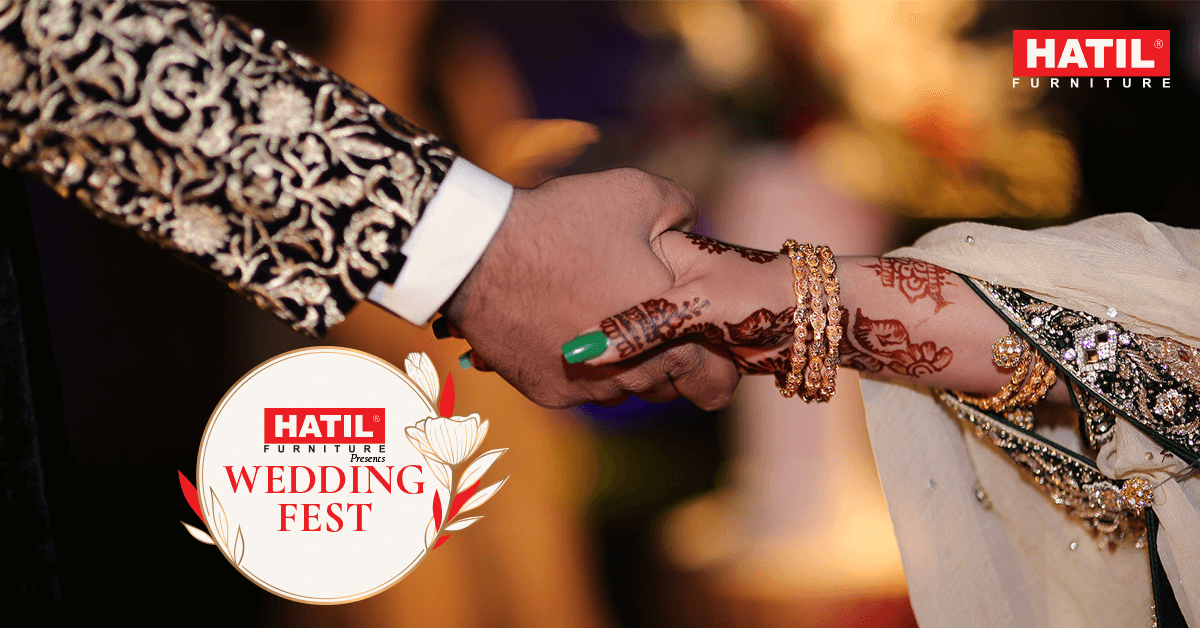 SmartFit Furniture: Perfect Fit For The Newlyweds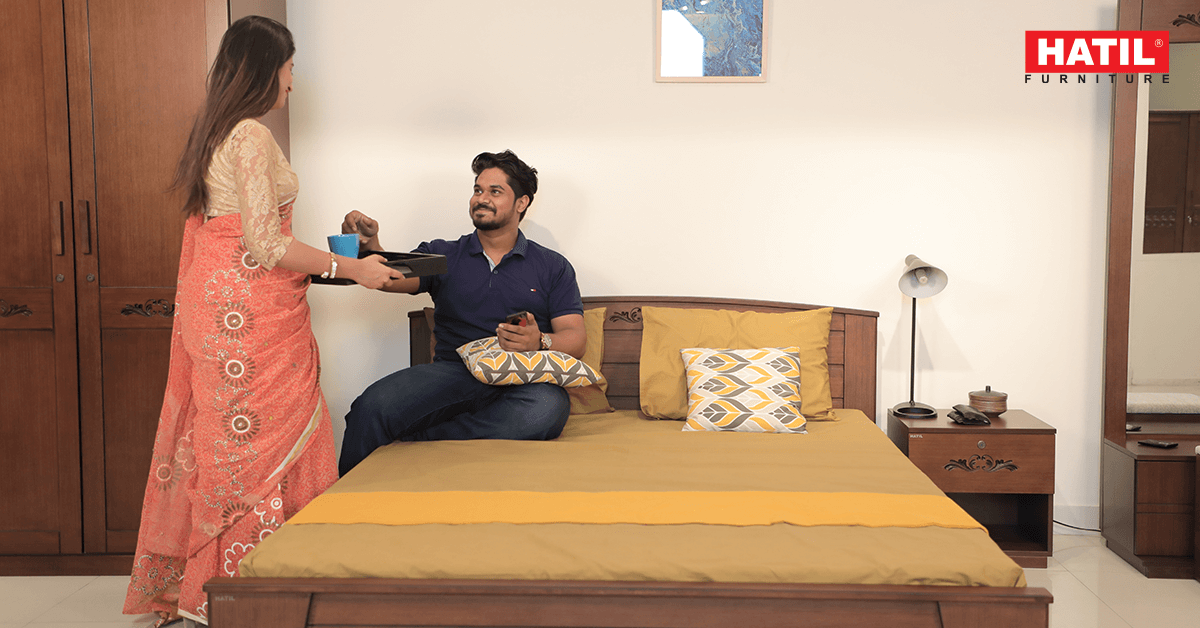 Sadat and Tasnia recently tied the knot after 5 years of relationship. The newly wed couple could not be more excited to start their life together in their own house. But when they started looking for a place, they realised it was harder and more expensive than they had thought. Although they somehow managed to get a decent apartment for two people, they were having a hard time finding the right furniture for their home. Whatever furniture pieces they liked were too large for their apartment and way out of their budget. And the ones that were on budget were too shabby for their taste. 
Setting up the first home with your partner is a really special journey. But it is tremendously hectic as well. There are many other couples like Sadat and Tasnia who struggle while shopping for furniture for their new home. Today's blog is all about finding the right furniture pieces for the young couples who are or will be setting up their new home soon. 
What is SmartFit Furniture and why is it perfect for young couples?
SmartFit furniture is a term used to describe flexible and multifunctional furniture. There are different kinds of SmartFit furniture including adjustable beds, sofas and divans, innovative cabinets, multipurpose tables etc. These furniture are specially designed to be adaptable to the users' needs and thus are more cost-effective. This type of furniture is gaining more popularity around the world every year, especially among the Millennials and Gen Z. 
There are a couple of reasons why SmartFit furniture is gaining popularity worldwide among the young generation. Let's look at some of the reasons why they are great for modern households. 
Cost-effectiveness: Furniture that is worth every penny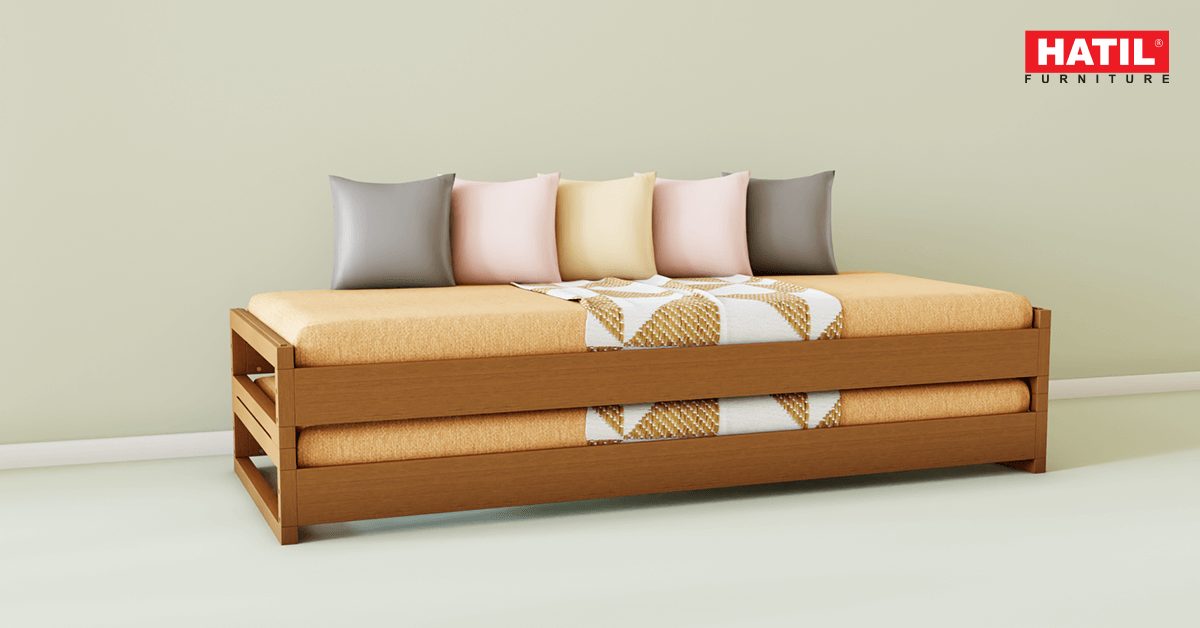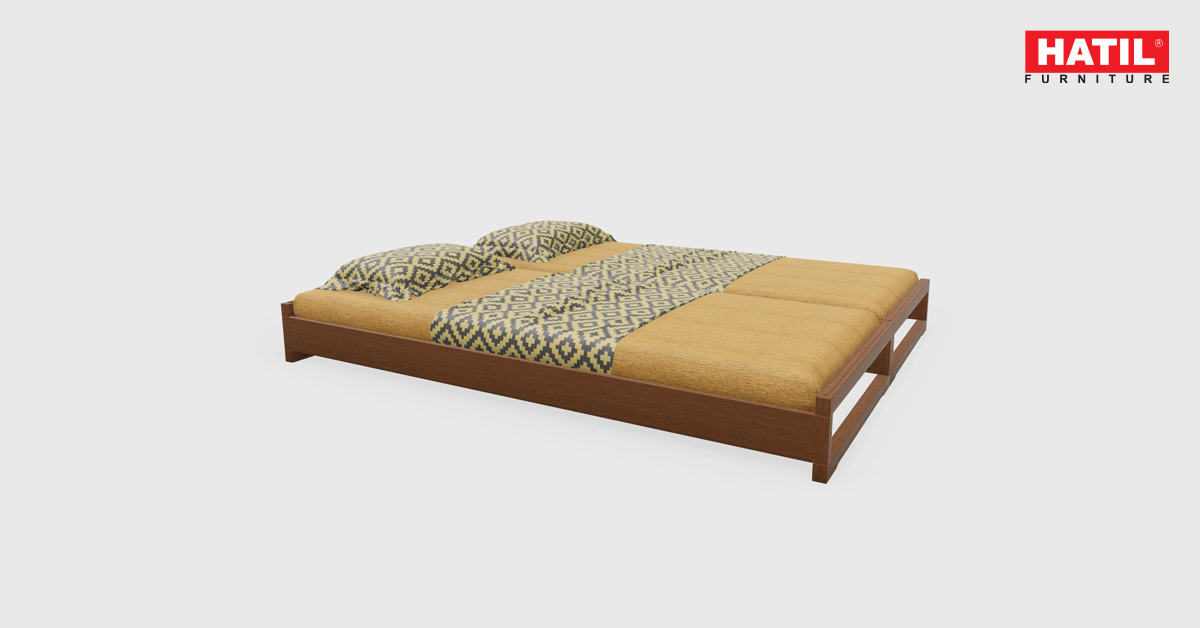 SmartFit furniture is cost-effective as they serve the purpose of two or more furniture pieces.
Many newlywed couples depend solely on their personal income and savings to buy furniture for the home. And since most of these people are pretty young and at the beginning of their career, buying expensive furniture might take a toll on their savings. For them, SmartFit or multifunctional furniture could be the best option since a single piece of furniture can be used for multiple purposes. For example – instead of buying a bed for the guest room and a couch for the living room, spending on a SmartFit sofa cum bed like Theremin-303 or Juvenile-198 would be more cost-effective for the user. 
Space-efficient designs 
In crowded cities like Dhaka, it is extremely hard to find a large space within budget. Most of the time young couples choose smaller apartments or houses because these are affordable and usually suitable for two residents. But it is not easy to decorate small apartments because it can be tricky to find the furniture of the right size and shape. If the furniture is too big compared to the room, it might look unflattering and make the room look even smaller. 
This is where foldable or convertible furniture comes in. One of the most common aspects of multifunctional or SmartFit furniture is that they can be expanded to a larger size and folded to a smaller size as per the need. There are convertible beds like Capsicum-127 which can be folded and kept aside after use and it is portable as well. This will work perfectly as an extra bed when you have company over but won't take up any extra space when it is not being used.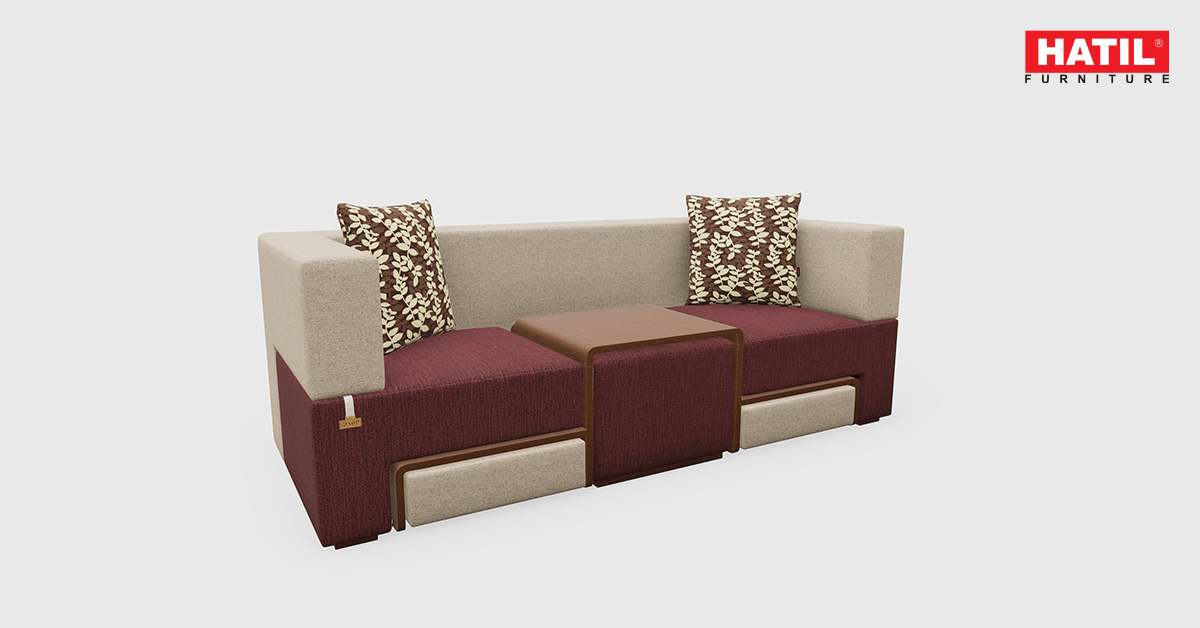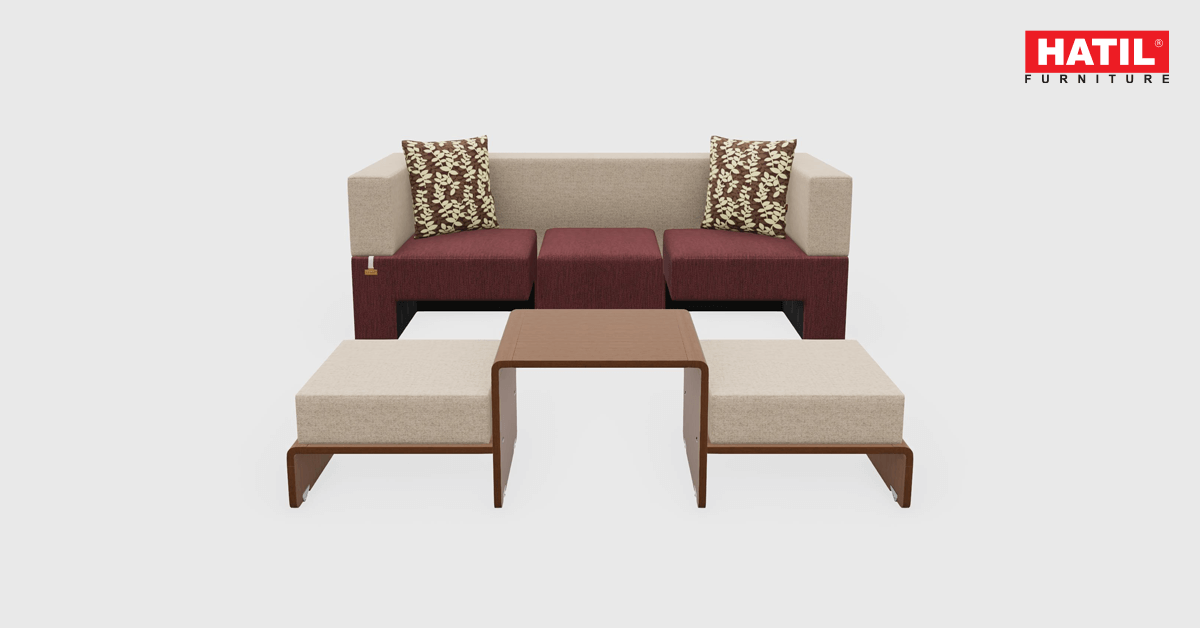 SmartFit sofa like Melon-260 helps to save more floor space.
If your home has a very small living room space, SmartFit sofa and centre tables like Melon-260 or Cappuccino-105 and Espresso-105 can be your saviour. These designs will take very less space compared to the traditional sofas but while providing the same or more number of seats. Similarly, for small dining spaces, you could go for dining tables with wall hanging cabinets or extendable dining tables. 
Modern and sleek aesthetics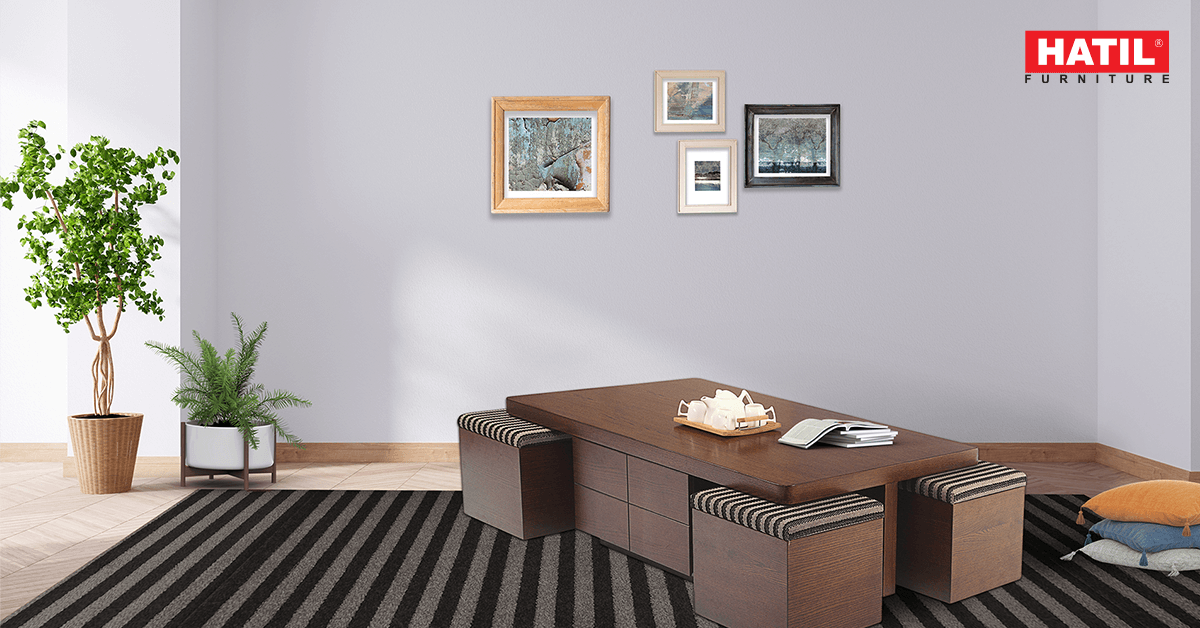 SmartFit furniture is the key to a functional home without compromising its beauty.
Last but definitely not least, all the SmartFit furniture designs are sleek, modern, and relatable to the youth. Hatil also has a wide range of colour and fabric options to choose from for most of the designs which mean there is something for everyone's aesthetic here. If you're tired of seeing the same old overused furniture at every home, this furniture range would be perfect for you and your new home. 
At the end of the day, choose the furniture pieces that will make your transition into a new home smoother and your everyday life easier. Celebrate your special journey of setting up a new home with Hatil's SmartFit furniture.