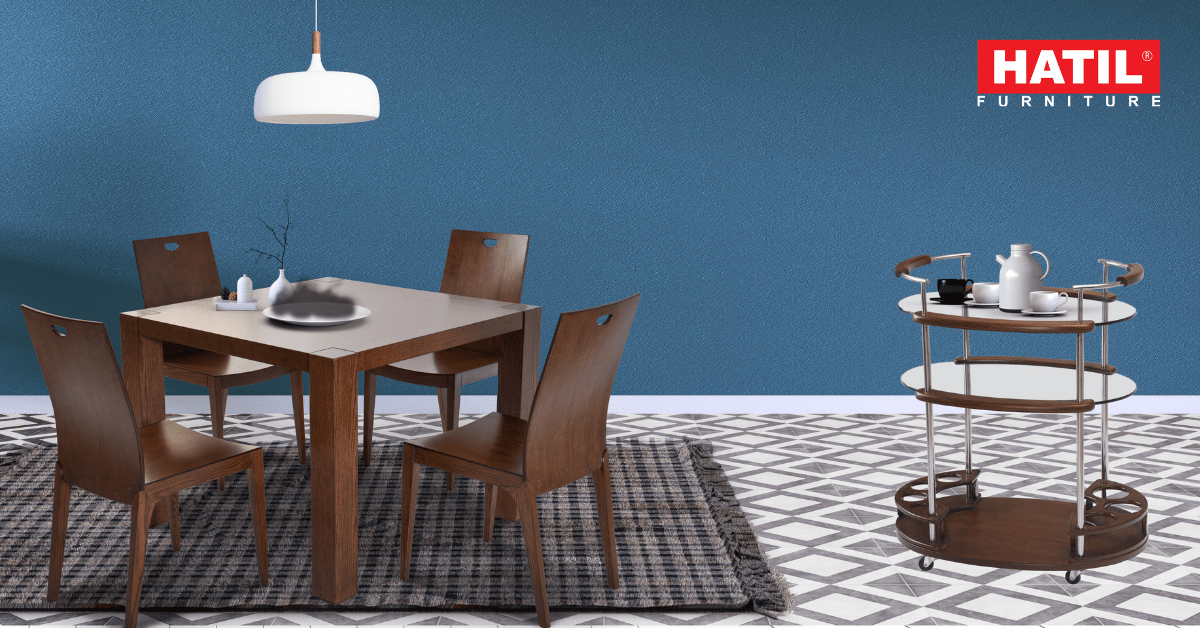 9 Quick Tips About Tea Trolley
To make your day-to-day life a little easier, a tea trolley can be a better option to serve your regular tea and beverage to your home. While serving drinks to the guest it can save you from wasting time and energy to go to the kitchen and bring tea, coffee, juice one by one. A beautiful modern tea trolley can enhance the beauty of your dining room as well. Just imagine you have friends and family get-together at your lawn or back yard or a B-B-Q party in your house; it will be very tough for you to serve tea or other meals to the guest in a small serving tray. Because accidentally if you lose your balance, everything can fall, and your work will go in vain. Also, serving drinks or other meals by hand repeatedly can be a daunting task.
Besides guests, to make your daily life more comfortable, you have to think about which option you should include in your kitchen furniture to reduce your stress and hard work. In that case, a tea trolley can be a very easy option to think about and purchase. It may add luxury and beauty to your home interior or office.
While you are planning to buy a tea trolley you have to carefully choose what types of tea trolley will suit your needs, your home décor, and crockeries because there is a huge range of varieties available in the market to tangle your mind easily.
Here are 9 quick tips about tea trolleys that you may consider before purchasing it.
1. Consider the material
You will find mostly three types of materials that tea trolleys are made of in the market. They are wooden, stainless steel made, and plastic made.
Wooden trolleys are usually heavy but very classy to look at. If most of the furniture in your living room, bedroom in your house, or office is mostly made of wood, you can easily choose the wooden made tea trolley. It will give you a pleasing, elegant look and excellent durability.
Stainless steel looks very modern, up to date, and it is surprisingly light weighted. You can use it roughly in everyday life. Anyone can handle it without much care. It is also can be a perfect option for hotels and restaurants.
On the other hand, plastic-made tea trolleys are also very easy to handle and clean. It lasts for quite a long time. It is also durable like the wooden or stainless steel tea trolley.
2. Consider the size and dimension
If you have a small family with limited family members, you may no need a large-sized tea trolley. On the other hand, if guests visit your place very often, then you may need a large trolley. So, choose the accurate one, which dimension you, actually need.
It can be a brilliant option if you purchase two types of tea trolley at a time. One is for regular use, and one is for occasional use. But it is completely up to you which dimension and size will be convenient for you.
3. Readymade from a showroom or you want to assemble at home
You can purchase a readymade tea trolley anytime from anywhere. But if you order it through the Internet, keep in mind that mostly it will come to you in an open state that you have to reassemble at home. But nothing to worry about, because HATIL provides you all the assemble services at delivery time and HATIL is one of the leading furniture brands in Bangladesh.
You may like to customize your tea trolley in that case you can go to the showroom and talk with the store manager that do they provide customized tea trolley or not?
4. Be careful about the wheels
If you have a wooden floor, then rubber-made wheels can be the better option for you. It wouldn't leave a scratch mark on your floor.
On the other hand, the plastic wheel will be better for the tiled floor. While purchasing make sure first about the durable strong wheels. Otherwise, after some days it will remain only the trolley but with no wheels.
5. Decide where to use
Before buying the tea trolley, it would be best if you thought about where to use it. You can purchase a heavy wooden, luxury tea trolley for your home. But this type of trolleys will not be appropriate for restaurants use.
For a restaurant, you may choose a strong but lightweight trolley that will also look good and easy to move. Stainless steel trolley will be a better option for it. But remember you have to consider the other furniture in your restaurant. A polished wooden-decorate elegant restaurant deserves a designed and decorated wooden tea trolley.
6. Consider the type, folding or unfolded fixed
If you have a small house with enough furniture, you may consider a folding tea trolley. Because after using it you can fold it into a small place or under the bed or the dining set and it will take very little space. It is also applicable for restaurants use as well. Because in a restaurant, there will be more than one trolly to use and it may take a huge space to keep.
If you use a wooden trolly, you may not get the benefit of folding it. So, keep in mind which types of trolly will be perfect for you.
7. Find a reliable manufacturer
Whether you are ordering online or physically go to the market to buy a tea trolley, always try to purchase from a well-known and reliable manufacturer. Because if you are purchasing any trolly without knowing its manufacturer it may not last for long, and your both money and time will waste. A reliable manufacturer can give you a lifetime services guarantee and after-sales service.
8. Compare the price before ordering your tea trolley
There are a vast range and huge varieties of trolleys available in the market. Always compare the prices before purchasing because it may happen that the same design and the same material will be available with other manufacturers that are lower in price.
Consider the best deal according to your budget and your needs but never compromise with the quality. You may find your desired one if you search properly in the right place.
9. Before purchasing check customers' reviews
When you are planning to buy online, it is always good to check the customer's review. Because you are watching a photograph, you are not physically present there to touch and feel the natural material and the real condition of it.
If most of the customers' reviews are positive about your desired product, you can simply order it.
When you go to the market to purchase also check the reviews, ask about the guarantee or warranty, or available after-sales services. It may happen that your trolley will break accidentally after a few days of purchasing. Then you may expect the flexibility from the manufacturer to fix it or exchange it with a new one.
Finally, after reading all the tips considering you follow all those instructions, which I already wrote here in this article. In that case, I think you will be able to purchase a magnificent, beautiful, long-lasting tea trolley that will not only fulfill your need but also add value to your home or office or restaurant, or any other place that you desire to use it.