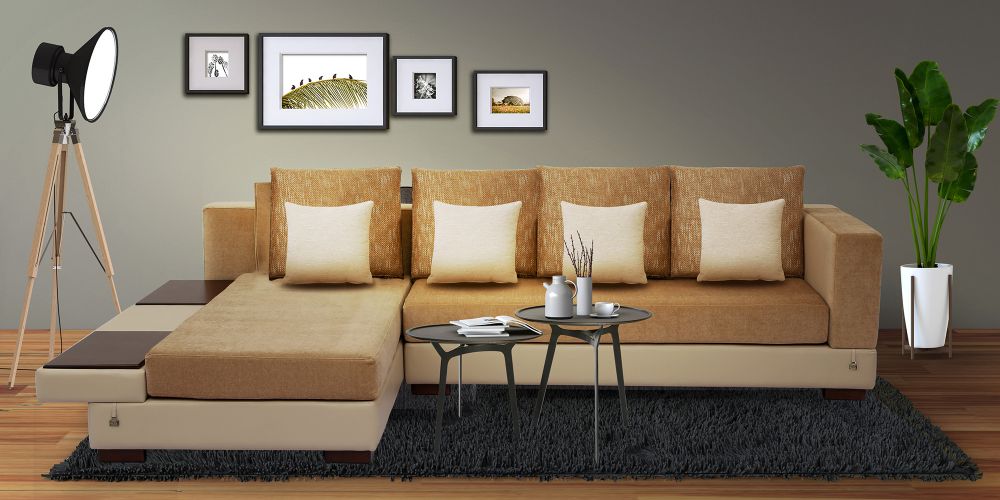 Cosy up your living room – With the touch of modernity
As the living room is the most used space in a home, As the living room is the most used space in a home, it needs to be cosy up your living room. From welcoming a guest in our home to binge watching a favourite netflix show, we cannot help but think of the living room. After a busy day at work, all we want is curling up on the couch with a hot cup of tea. As a whole, the ambience of the living room should be very comfy and inviting. 
Cosiness is a highly subjective concept. It varies from person to person. But some of the ideas of cosiness are common and can be applied to decorate the room.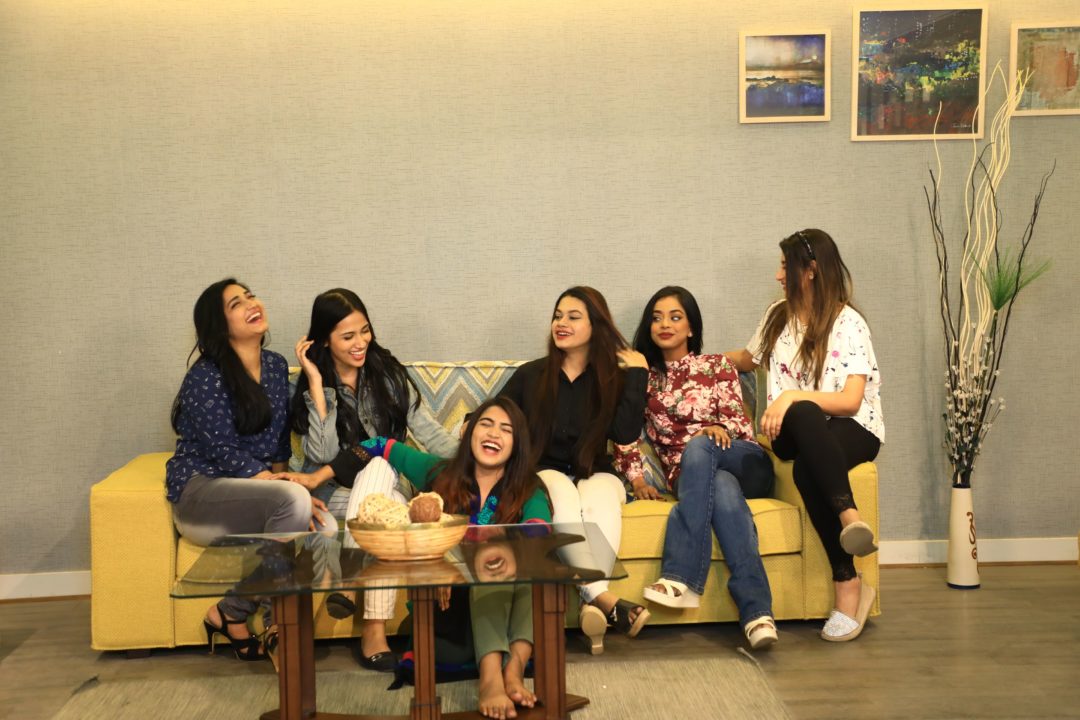 Enjoy the cozy environment of your living room with friends
Cozy living room is a holistic approach to your guests. This living room can host a formal family gathering or a casual get-together of friends. Considering these scenarios and needs, we are here with some suggestions to cosy up your living room. 
How To Cosy Up Your Living Room
Colour palette
Whether using bold colours or neutral tones, it's really up to you. Just be sure to pick colours that put you at ease and bring a smile to your face.
Choosing bold colours is a very trendy way to decorate a home. It also provides the impression of warmth. Balancing them out with the upholstery and other accessories is the key to cosy up your living room. To know more about bold colours, click here and energise your living room.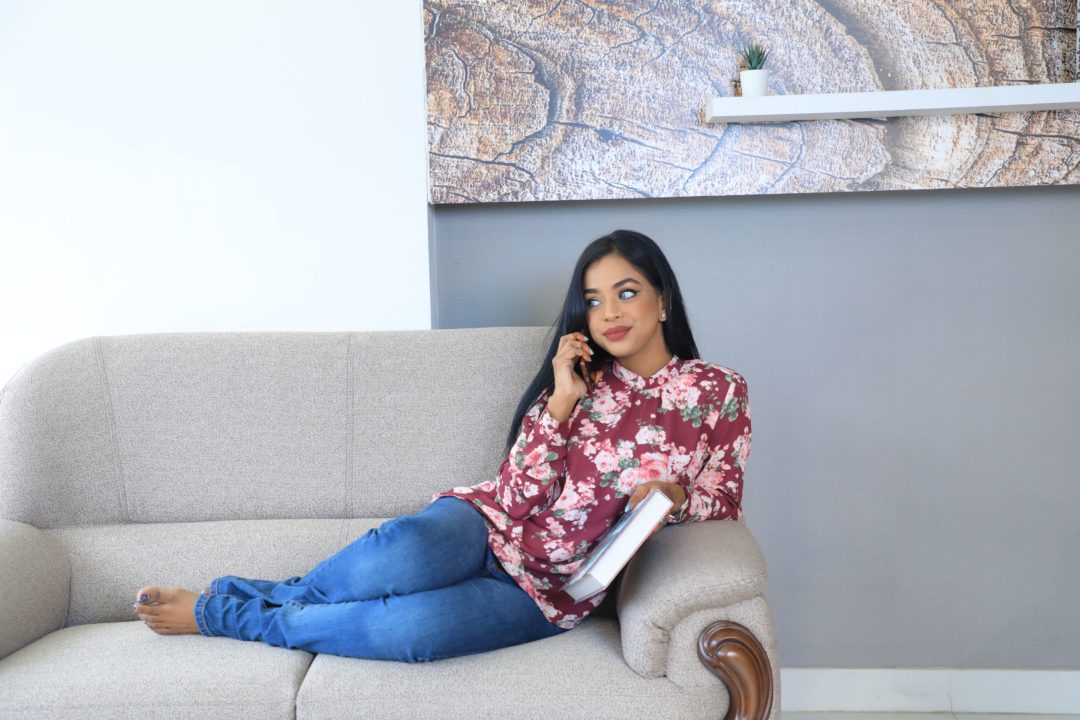 Picking the right tone is key to cozyness 
Some prefer peaceful tones like whites, silver, sky blue and so on. Terracotta, clay and rust colours also bring a cosy environment to the home. Choose your favourite colour palette but be wise while balancing them out!
Choosing right furniture
Mostly in a living room, there are a seating set, tv, tv cabinet, centre table and others according to need. Texture, fabric, colour everything should be kept in mind in case of cosying up in the living room.
Sofa is a very common piece in a living room. Fabric sofa is preferable than old fashioned leather or fabric sofa. The texture is soft and easy to care for. The L-shaped sofa is convenient for a big get-together. Hatil presents sofas in different shapes, sizes and colours. The colour along with different kinds of patterns make you feel extra cosy. Throw extra cushions on the sofa so that your guest can feel comfortable while gossiping. You can keep a basket for them also. Mix the colour and pattern for cushion as they create a welcoming ambience.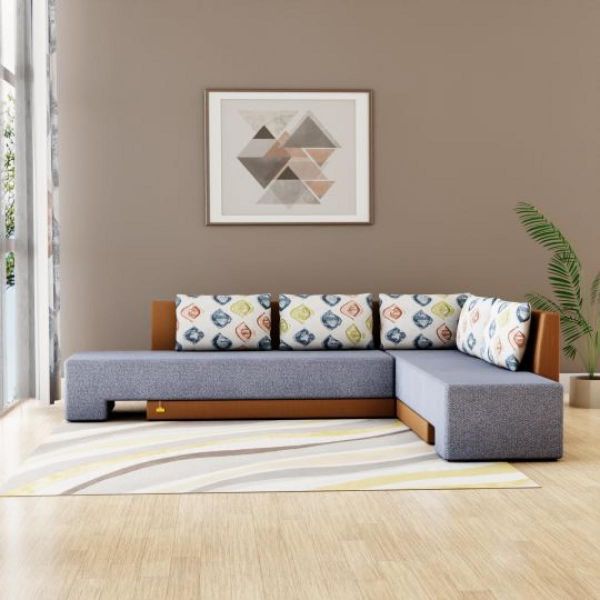 Detroit-271 can be a good option for your cosy living room
Tv cabinet or centre table can be the focal point of your living room. When a get together is going on, food items or cards need a place. Keeping them in the living room already invites them to join the party!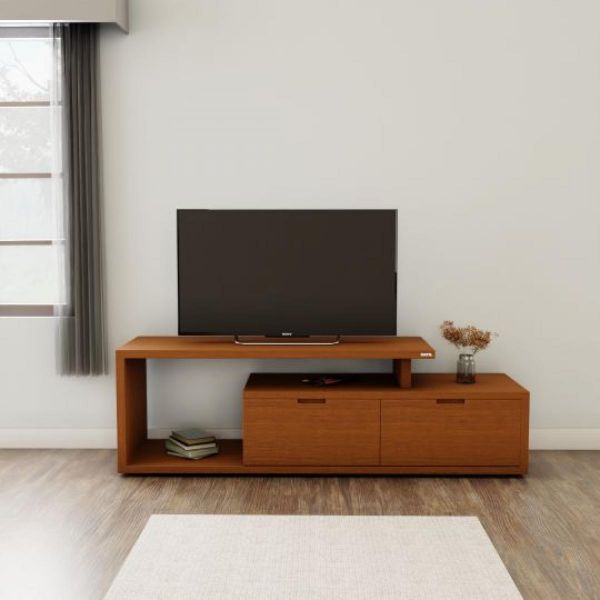 A sophisticated and cosy addition to your home can be Gustav-122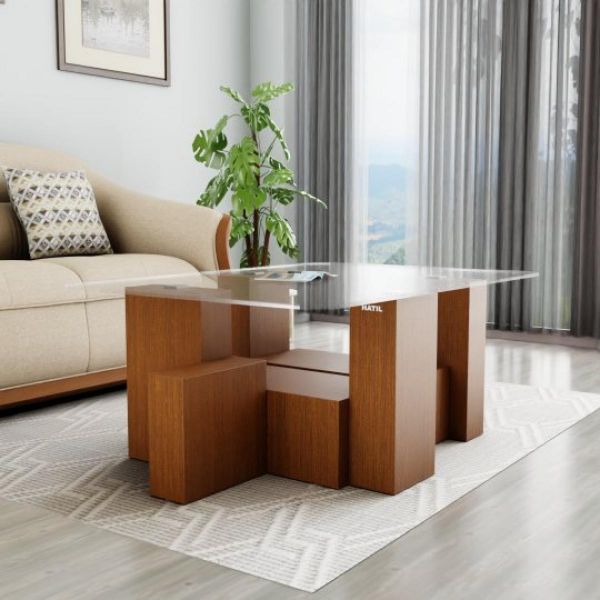 The elegant design of Snipe-175 (Table with glass)
Fragrance
The fragrance determines the ambiance of your room, and you can choose one that not only matches the season but also the décor. Different kinds of fragrance are found in shops. Fuse in and have a wonderful evening.
Rugs and curtains
Both rugs and curtains are crucial accessories in a room. Choosing them rightly can ensure a cosseting and comfy living room.
Over hard ground, a rug may add warmth and texture to your living area while also enhancing its appearance. Use a plain colour or a subtle design to keep things simple. Choosing a brightly colored abstract rug can completely transform the atmosphere.
Updating the curtains with the change of weather is the key to a cosy living room. Changing curtains twice in a year is a must. So choose lightweight and warm colored curtains in summer whereas lightweight linen with lighter colour is best for winter. They outline a cosy environment in your living room.
Art and culture
Adding art on the walls instantly transforms your area into a more attractive environment by giving it a customised, lived-in sense. A well-curated gallery wall is a particularly effective technique to establish a focal point since it can occupy a vast wall area, making a room feel less empty and more intimate.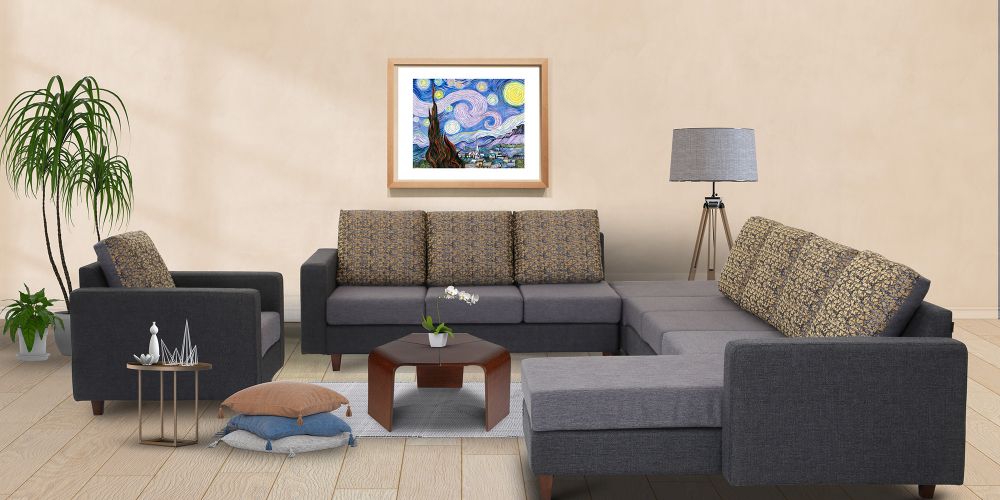 The masterpiece of  Van Gogh creates an inviting ambience
Souvenirs or pieces related to your own culture are always very heartwarming. For example, keep a rickshaw paint or a replica art of Shaheed Minar in the living room. It definitely makes your home more cosy.
Let's know how the tips help you to cosy up your living room or if you have any suggestion, don't forget to comment!