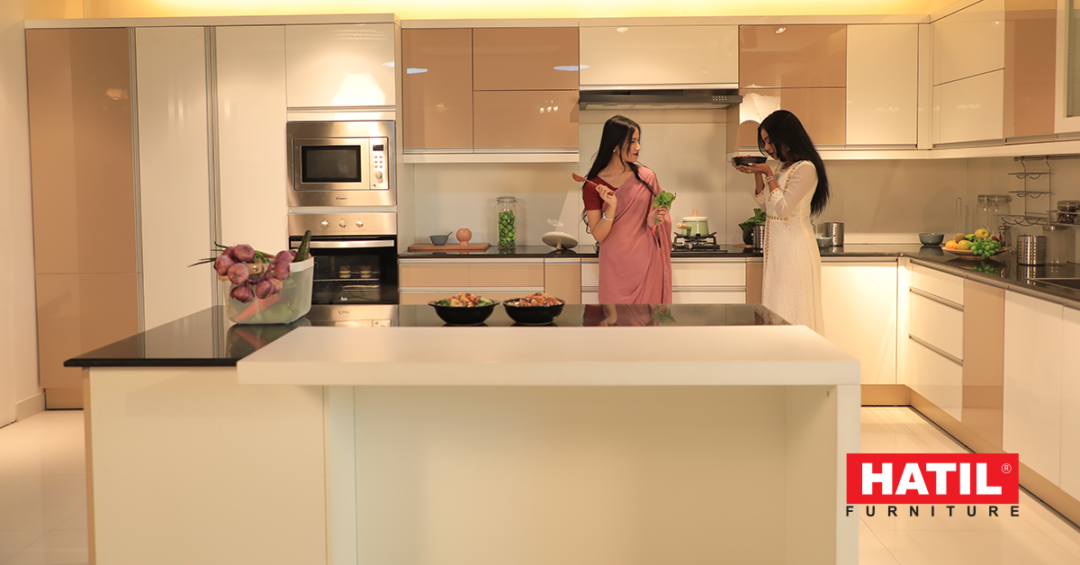 Importance of a Statement Piece in the Decor of a Room
Remodeling the house and adding new decorative touches is always a good idea. It's important to have a change at times for your own refreshment. Adding a unique statement piece in any corner of your home will make a huge effect on how your house looks.
What is actually a statement piece?
A statement piece is an item that becomes the focus of the design of your home and draws anyone's attention when they walk into a room. Statement pieces set the tone for your home. They can make an incredible feature and a great talking point when you have people over.
The rising trend of a statement piece
While it is being hugely popular in the western world, people in our country are gradually taking up this trend. Statement pieces are mostly considered as more of an investment as it is expensive compared to other pieces of furniture. However, it's actually not always the case. A statement piece can be of any price range or maybe something you can make by yourself! Since affordability and limited space are major issues in the case of home decor, a statement piece can just do the work. It can be a unique art piece, a couch, a bright colored carpet, or even a wall hanging-all at the same time!
Here we discussed some statement pieces that you can easily incorporate into your home.
Mirror
Mirrors come in various ranges of designs, shapes, and sizes. You can either have a big mirror on a bare wall or have multiple small ones in different orders. This statement piece can be used in any room.
For example, a pair of large, window-like mirrors which are quite trendy now can bring a sense of balance to a neutral living room design. If you have a bigger budget, you can look for more ornate mirrors as the statement piece of your room. Even if you have a small budget, you can add a simple square mirror that adds an inviting touch to the bedroom or living room.
Rug
If your room lacks excitement and needs a touch of warmth, rugs could be the best statement piece for you.
Use a rug to define or separate areas, such as seating or dining areas, and doorway. While many interior designers will urge you to get the biggest rug doesn't mean there's no place for smaller rugs. You can use these to highlight a smaller zone in your living room in a way that will change the pace and set a fresh tone. Try to go for brighter colors that are eye-catching and can easily create a unique corner in your room.
Art Piece
Art pieces create a unique corner effortlessly
Art says a lot about a person, so the statement runs pretty deep. It's useful in tying certain pieces together and creating a character in a home. You can choose spectacular artwork for the blank wall in your room. Some people in our country love to use framed Nakshi Kantha (embroidered quilts) as their statement piece. Nakshi Kantha can be personalized and will bring that unique look we expect from our statement pieces.
Furniture
A bright-colored sofa can be the star of your home
Rug
You can easily make any furniture of your room a statement piece by choosing it in an exceptional design than others. Develop your color palette by using furniture as a way to introduce an accent hue.
Statement Furniture with its volume and vibrancy can simply grab your eye and steal its focus away from another element in the room.
Wall
If you have spacing issues in your apartment and can't make any room for a statement piece, you can turn your wall into one.
Painting your walls can make a splash on your living or bedroom walls. Choose a different color scheme than your regular ones or you can do an accent wall too. Wallpapers are another option you can rely on. The resurgence of wallpaper is where you can flood them with patterns, prints, textures, and tones.
Lightings
Statement lighting can make a dramatic statement over a dining table or in your living room.
It can highlight architectural features, create weight and balance, and tie together all the elements in your living space. You can get a chandelier of your choice or a floor lamp for your space. But always make sure to be aware of the quality of light in the fixture you choose in relation to its location in your home. For example, dining rooms are best suited for soft, indirect, ambient lighting, which creates a more flattering and pleasing atmosphere for dining.
A statement piece is indeed a very important feature for your home decoration. It makes your home stand out from others. No matter how big or small your apartment can be, you can always find a room for at least one statement piece. Let us know in the comments about the statement piece you have or would love to have at your home!